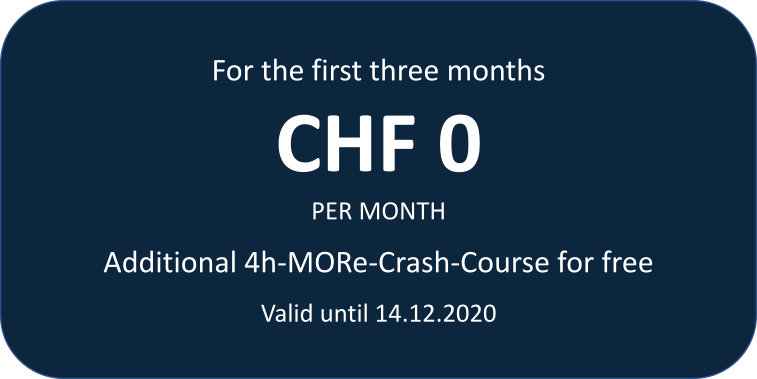 4 quick steps to put you ahead of your competitors
Fill in the form on the right.
You will get an offer and a contract via email within one business day

.

Return the signed contract to us via email.
We will provide you with a download link for MORe within one business day.
We will contact you concerning the 4h-MORe-Crash-Course.
Conditions
You subscribe to a MORe plan, either MORe START or MORe PREMIUM until the 14.12.2020.
The first three months will be for free. 
In addition, we offer you a 4h-MORe-Crash-Course such that you can start using MORe right away.
The first invoice you will receive is due in 2021.